Is it a bar? Is it a restaurant? The new wave of hospitality in Berlin doesn't care for labels. These gastropubs, wine bars, and wild childs serve delicious food with mean drinks, unusual wines, and fantastic spirits.
---
Beuster Bar
Neukölln has no shortage of great restaurants, but Beuster is still a particularly great place. A brasserie-style menu with a French accent meets Berlin street wisdom, plus great drinks. It's all our heart could possibly desire.
Address: Weserstraße 32, Neukölln | Daily 6pm-3pm
Directions: U-Bahn station Rathaus Neukölln
---
Hermanas
A tiny, tiny slice of Argentina on Warschauer Straße: sisters Paula Augustina and Sofia Careli Fernandéz grew up in the middle of the Andean wine region Mendoza. Now in Berlin they pour wines made by small wine makers in the region, accompanied by empanadas, picadas, Argentinian cheese and charcuterie plates.
Address: Warschauer Straße 81, Friedrichshain | Tue-Thu 5pm-11pm, Fri+Sat 5pm-1am
Directions: U-Bahn station Frankfurter Tor
---
Coda Dessert Bar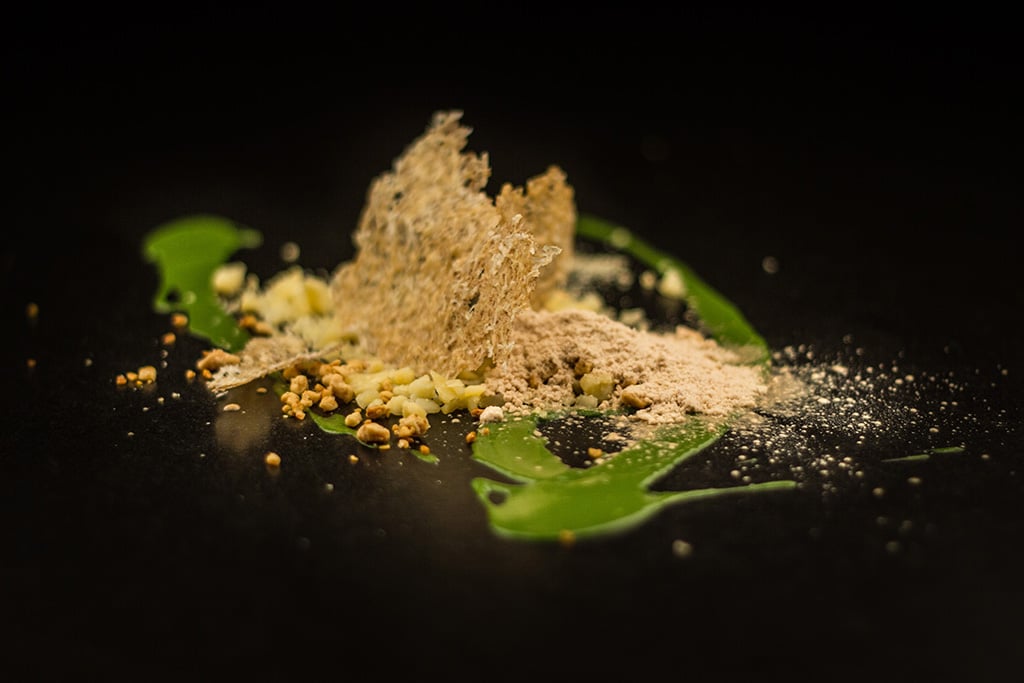 Dessert as art: intense, intellectual, inspiring. And never sweet. Coda is less of a restaurant and more of an experience, serving unique desserts and unusual corresponding cocktails only. Great (and boozy!) fun. The Guide Michelin agrees and has recently awarded René Frank and his team a Michelin Star.
Address: Friedelstraße 47, Neukölln | Tue, Thu, Fri, Sat, 7pm until late
Directions: U-Bahn station Schönleinstraße
---
Wagner Cocktailbistro
This isn't your usual gastropub: inside Kreuzberg's Umspannwerk, a former industrial site-cum-creative hub (incidentally also the site of Google's expansion plans in Berlin, thwarted by neighbourhood opposition), Wagner serves excellent cocktails and inventive dishes, and all for a fair price.
Address: Paul-Lincke-Ufer 22, Kreuzberg |Tue-Thu 6.30pm-2am, Fri+Sat 12pm-3pm, 6.30pm-2am
Directions: M29
http://wagnercocktailbistro.com
---
Jaja Naked Wine
If you like natural wine or want to learn more about it, you can't miss Jaja on Weichselstraße. Small plates with unusual little creations, for example bitter endives with pickled pear, and great ingredients, such as beautiful burrata and cremèer cheese build the base
Address: Weichselstraße 7, Neukölln | Tue-Thu + Sun 6.30pm-12am, Fri + Sat 6.30pm-1am
Directions: U-Bahn station Rathaus Neukölln
---
La Lucha
Tacos and ceviches need some tequila and mezcal – and vice versa. Thankfully, La Lucha has a great selection of both. Plus a number of other small and large Mexican dishes and a wonderful terrace for long summer dinners.
Address: Paul-Lincke-Ufer 39-41, Kreuzberg | Daily 6pm-10pm
Directions: U-Bahn station Kottbusser Tor
---
Weinverein Rote Insel
Focusing on Germany's Rheinhessen region, famous for its white wines, this friendly Schöneberg spot pairs their booze with lovely snacks and small dishes inspired by both Rheinhessen's and Berlin's culinary traditions: tarte flambée with various toppings, warm Fleischwurst and mustard, cucumber soup, or Polish pierogies.

Address: Leuthener Straße 5, Schöneberg | Mon-Thu+Sun 5pm-12am, Fri + Sat 5pm-2am
Directions: S- and U-Bahn station Julius-Leber-Brücke
---
Chicha
Pisco for days: Chicha is born out of a street food concept and has grown into a bonafide restaurant. On the menu are wonderful ceviches, but also delicious pulpo, seasonal vegetable tempura, great meats, and lots of other creative plates. And they all work beautifully with their signature pisco sour and other pisco creations.
Address: Friedelstrasse 34, Neukölln | Wed-Sun 6pm-12am

Directions: U-Bahn station Schönleinstraße
---
Bar Freundschaft
Friedrichstraße is dead during the night? Not anymore: Bar Freundschaft has great bar food and even greater wines. And manages to be both elegant and cozy at the same time. Its location right next to Berlin's largest bookshop, Dussmann Kulturkaufhaus, can be dangerous – don't drink and shop!
Address: Mittelstraße 1, Mitte | Tue-Sat 6pm-2am
Directions: S- and U-Bahn station Friedrichstraße
https://www.facebook.com/bar.Freundschaft/
---
Mrs Robinson's
One of Berlin's most exciting restaurants in the past few years is also just a whole lot of fun. Mrs Robinson's in Prenzlauer Berg elevates boozy dining to an art form with a small, but excellently curated, selection of wines and exceptional dishes, such as Enoki mushrooms cacio e Kimchi, dry-aged beef fat skewers, or wood-grilled octopus.
Address: Pappelallee 29, Prenzlauer Berg | Thu-Mon 6pm-12am
Directions: M1
---
Ora
Dining has never been more beautiful — in Kreuzberg at least. One of the district's oldest pharmacies dispenses original cocktails and innovative cuisine instead of ibuprofen and antibiotics. The wonderful house-made sourdough loaves are available for takeaway as well.
Address: Oranienplatz 14, Kreuzberg | Mon-Sat 6pm-1am, Sun 6pm-12am

Directions: U-Bahn Moritzplatz
---
La Bolognina
Dolce Vita, but without the kitsch: La Bolognina is where the coolest Italian kids in town hang out, eat, drink, dance, and are merry – and so should you. Homemade pasta, a great selection of wine, and good vibes aplenty.
Address: Donaustrasse 107, Neukölln | Tue-Sat 5pm-11pm
Directions: U-Bahn station Rathaus Neukölln
---
Weinbar Rutz
Below Michelin-starred Rutz, there's the winebar; a cross between a shop and a laid-back restaurant. More affordable than the fine dining establishment above, they pair their outstanding wines with traditional dishes of outstanding quality. Venison salami, open-face sandwiches, salads, and from 6pm onwards, excellent meat and fish dishes.
Address: Chausseestraße 8, Mitte | Tue-Sat 4pm-10pm
Directions: U-Bahn station Oranienburger Tor