If you want to know what makes Berlin tick nowadays, you need to taste the city. We've compiled our 10 favourite restaurant openings of the past year.
---
---
Otto
Vadim Otto Ursus, the most exciting young chef in town, has found the fitting counterpart to his laboratory in the sticks: a restaurant designed in raw concrete, that is somehow still cosy with its mere 19 seats. He serves here what he ferments and ripens in Brandenburg. A whole char, for example, in a Japanese-inspired homemade fish sauce. Spectacular product-focused cuisine.
Address: Oderberger Straße 56, Prenzlauer Berg | Fri-Mon from 6pm
Directions: U-Bahn station Eberswalder Straße
https://www.instagram.com/otto_berlin/
---
ChungKing Noodles
Ash Lee's pop-ups have been a resounding success in the city. Now her (spicy!) noodles have found their own home in a restaurant that's as cool as it is deliberately sparsely designed. Local brewery Motel Beer have created a corresponding beer especially for Lee.
Address: Reichenberger Straße 35, Kreuzberg | Tue-Sat 6pm-10pm
Directions: U-Bahn station Kottbusser Tor
http://www.chungkingnoodles.berlin/
---
---
Baldon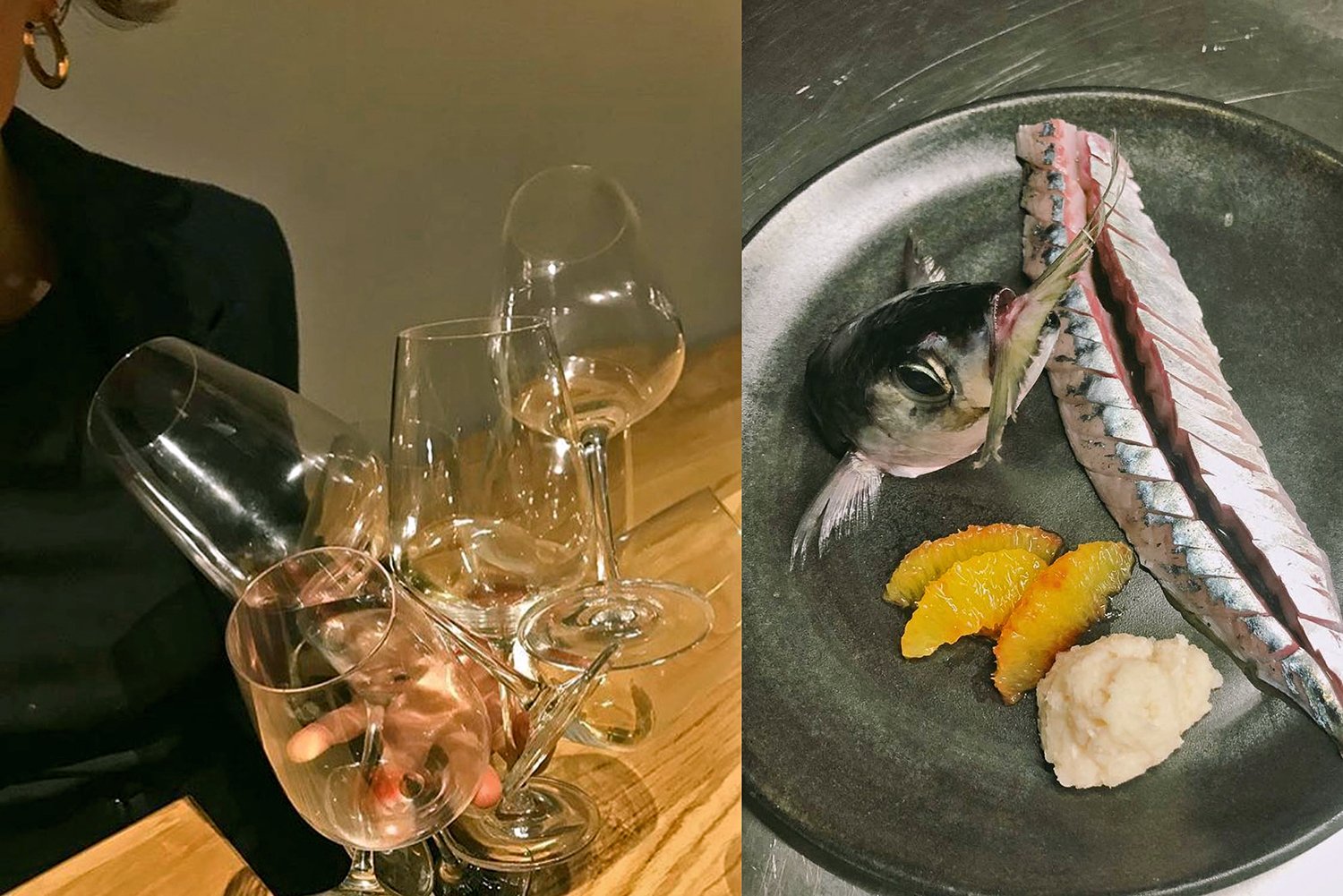 Seasonal and regional conceptual cuisine that's close to nature in Arno Brandlhuber's brutalist new building at Gesundbrunnen. A truly special lunch spot. The evening menu is recommended for anyone who doesn't make it out to Forsthaus Strelitz.
Address: Böttgerstraße 16, Wedding | Mon-Fri 9.30am-4pm, Thu & Fri from 6.30pm, Sat & Sun 11am-4pm
Directions: S- and U-Bahn station Gesundbrunnen
---
---
rocket + basil
A window to Tehran: sisters Sophie and Xenia von Oswald, who you might know from their pop-up series 'Das Brunch', cook their way through their own biography at the cute deli on Lützowstraße. There's the Persian cuisine of their mum, the childhood in Australia, the years in London. Well-travelled emotional craft cooking. Brunch at weekends.
Address: Lützowstraße 22, Tiergarten | Tue-Fri 9am-4pm, Sat & Sun 10am-4pm
Directions: U-Bahn station Kurfürstenstraße
https://www.rocketandbasil.com/
---
---
Markthallen Restaurant
These days, the Markthalle Neun team run the restaurant in their building by themselves. And they've turned it into a place that delivers brutally local New Berlin Cuisine with a pub-like atmosphere (and prices!).
Address: Pücklerstraße 34, Kreuzberg | Tue-Sat from 6pm
Directions: U-Bahn station Görlitzer Bahnhof
https://markthallen-restaurant.de/
---
---
La Maison
Wonderful, charming café at a sun-drenched location by the canal. Eccentric opening times, very good coffee, and maybe the best croissants in town that are also available with savoury (and vegan!) toppings.
Address: Paul-Lincke-Ufer 17, Kreuzberg | Mon-Thu 7am-6pm, Fri & Sat 7am-10pm, Sun 7am-8pm
Directions: U-Bahn station Schönleinstraße
https://www.instagram.com/lamaisonberlin/
---
---
Futura
Alessandro Leonardi was the pizzaiolo at Standard on Templiner Straße, before opening his own pizzeria early last year. Gorgeously fluffy Neapolitan sourdough pizza from the cupola oven, terrific toppings.
Address: Bänschstraße 91, Friedrichshain | Tue-Fri 6pm-11pm, Sat & Sun 5pm-11pm
Directions: S- and U-Bahn station Frankfurter Allee
---
---
Cordo
The former Cordobar became a fine dining restaurant, finding an accomplished chef in Yannic Stockhausen (formerly at 3-starred Aqua in Wolfsburg) who's as well-versed in brutally local cooking as he is strong in character.
Address: Große Hamburger Straße 32, Mitte | Tue-Sat from 6.30pm
Directions: S-Bahn station Hackescher Markt
---
---
Bonvivant
Charmingly designed cocktail bar with surprising and outstanding vegetarian cooking by Berlin's eminent organic chef Ottmar Pohl-Hoffbauer. This is as contemporary and casually glamorous as Schöneberg gets.
Address: Goltzstraße 32, Schöneberg | daily 6pm-11pm
Directions: U-Bahn station Nollendorfplatz
---
---
Truffle Pig
Damien Guichard, the cool guy among the young, skilled bartenders of Berlin, has found his place at Truffle Pig: an unpretentious yet never careless bar with superbly well-made drinks.
Address: Reuterstraße 47, Neukölln | Wed-Sat from 8pm
Directions: U-Bahn station Schönleinstraße
---
---
Translated by Aida Baghernejad
---
---
[smbtoolbar]