A huge buoy, floating up and down in the entrance hall between the column and the steel staircase. A giant flower in Panorama Bar. A small jungle of everyday objects in the corridor: where once there was dancing in Berghain, now (even more) art can be seen. On Wednesday, September 9th, the exhibition 'Studio Berlin' opened. A collaboration between Berghain and the Boros Foundation, which manages the Boros private collection. In addition to the famous bunker in Mitte, there's now a second, temporary exhibition space.
This was a bittersweet decision; classic 'virtue out of necessity' prudence. Due to the ban on dancing and heavy restrictions on club operations, the world-famous techno temple in Friedrichshain stands empty. The exhibition was created to fill it with life.
Art by the likes of Wolfgang Tillmans, Olafur Eliasson, Tacita Dean and Isa Genzken will be shown in the former heating plant. The show is planned for an indefinite period of time — nobody knows how long it will be before those legendary techno sessions can take place again.
Works by around 80 artists from Berlin will be exhibited. This in itself is exciting news; for some it will be the first opportunity to explore the cavernous interior of the club with the notoriously strict door policy. According to The Art Newspaper — the publication spoke to collector Christian Boros — they've been working on 'Studio Berlin' since March.
In contrast with the sound installation 'tamtam', which ran in Halle am Berghain a few weeks ago, tickets for Studio Berlin can be booked online in advance.
No dancing, just art: Studio Berlin from Berghain and the Boros Collection
For Berghain, the new use of its space, for an indefinite period of time, is a pragmatic response to the current situation. While it's progress that a few hundred people (400 max) are now also allowed to drink and dance in the garden — at weekends when the weather is good — in compliance with a few rules (which the authorities have thoroughly scrutinised), this doesn't put much money in the till.
And it will probably remain that way for a while: for clubs, the outlook is particularly bleak. Appropriate distancing measures are virtually impossible to maintain on the kind of dark, sweaty dance floors for which Berlin is famous.
Other clubs have also been looking for alternative models in recent months. Wilde Renate opened its rooms for the immersive art exhibition 'Overmorrow', while at ://about blank, an artistic collaboration between party series Buttons and Pornceptual was organised. Throughout the city, creative ways of promoting not only the clubs, but the cultural scene of the capital, have sprung up. And illicit raves have resurfaced in parks and remote bunkers as people seek their hedonism elsewhere.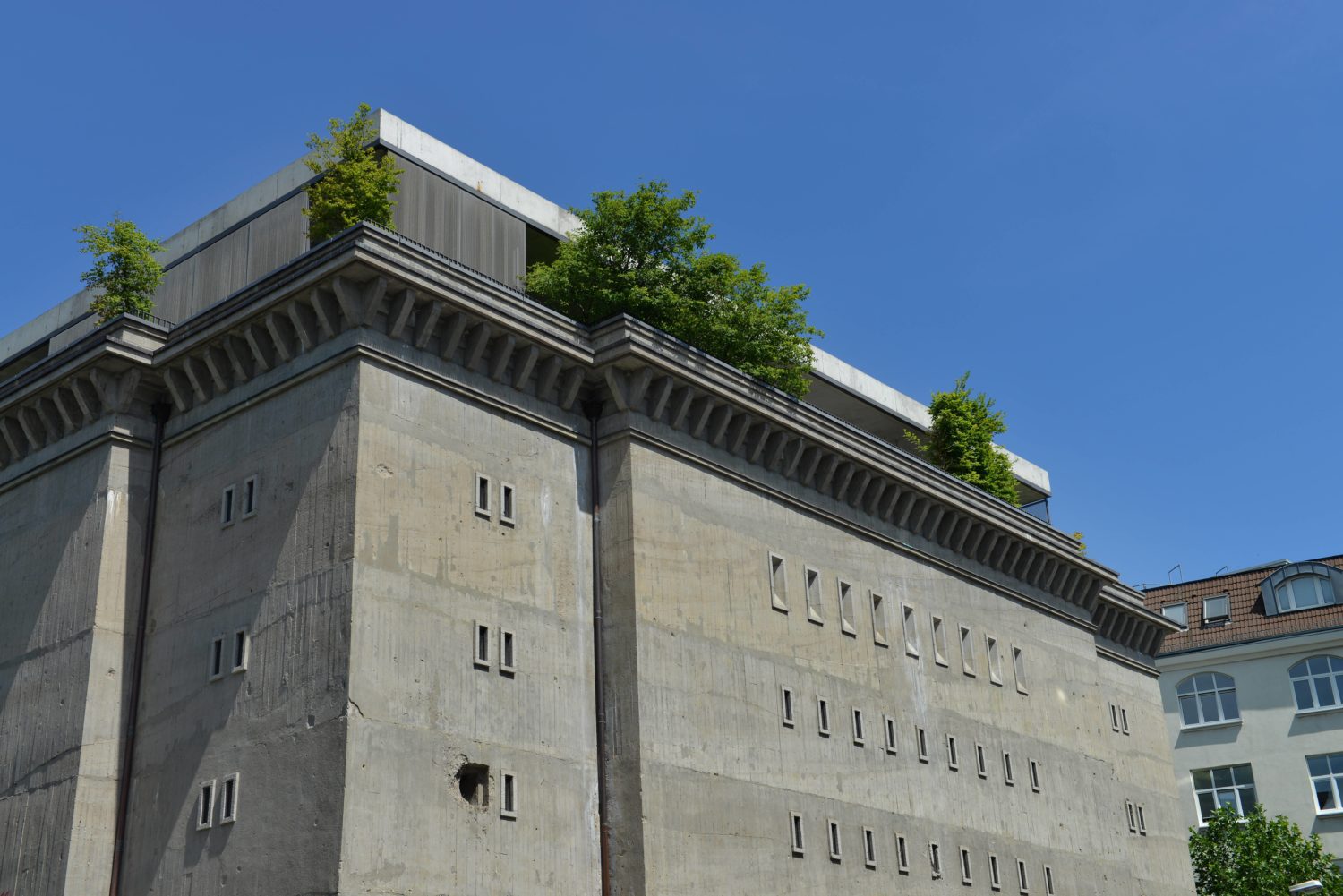 Art at Berghain: From assholes to ballet
Those who know their stuff will understand that Berghain has always been about more than extreme partying. From the sugar sculptures of Joseph Marr in the 'Klobar' to the photography of Wolfgang Tillmans that adorn the Panorama Bar (including the legendary naked asshole), the club has always been an exhibition space. It also partners the annual CTM festival.
The symbiotic union between techno and art was celebrated with the exhibition '10 Jahre Berghain' in 2014, and with the production 'Masse' — a collaboration between the Berlin State Ballet and Berghain DJs — under the art direction of Nobert Bisky.
For the new exhibition, Berghain sought help from a duo who know more than anyone about exhibiting art in a bunker: Karen and Christian Boros house their private contemporary collection in a converted WWII bunker in Mitte. And they bring the curatorial expertise behind Studio Berlin.
The range of works is to extend from photographs to sculptures and performances. And, as usual, no photos can be taken inside. The proceeds are to secure the operation of Berlin's most hallowed club — so we can dance again when this is all over.
Works by the following artists will be exhibited at Studio Berlin:
Yero Adugna Eticha
Nevin Aladağ
Ketuta Alexi-Meskhishvili
Tamina Amadyar
Katja Applicator
Khaled Barakeh
Sam Barker
Jagoda Bednarsky
Dirk Bell
Julius von Bismarck
Kévin Blinderman
John buck
Monica Bonvicini
Leda Bourgogne
Armin Boehm
Marc Brandenburg
Jonas Brinker
AA Bronson
Angela Bulloch
Nina Canell
Julian Charrière
Zuzanna Czebatul
Mariechen Danz
Jesse Darling
Tacita Dean
Simon Denny
Thea Djordjadze
Aleksandra Domanović
Eliza Douglas
Hannah Sophie Dunkelberg
Sam Durant
Jimmie Durham
Marte Eknæs
Jessica Ekomane
Olafur Eliasson
Elmgreen & Dragset
Simon Fujiwara
Cyprien Gaillard
Isa Genzken
Lukas Glinkowski
Catherine Grosse
Stephanie Gudra
Petrit Halilaj & Alvaro Urbano
He Xiangyu
Stefanie Heinze
Leila Hekmat
Lothar Hempel
Calla Henkel & Max Pitegoff
Gregor Hildebrandt
Yngve Fetch
Karl Holmqvist
Klára Hosnedlová
Nadira Husain
Anne Imhof
Iman Issa
Verena Issel
Sergei Jensen
Šejla Kamerić
Richard Kennedy
Cosima to Knyphausen
Caroline Kryzecki
Tegene Kunbi
Alicja Kwade
Oliver Laric
Lindsay Lawson
Jeewi Lee
Klara Lidén
Keto Logua
Sven Marquardt
Jonathan Monk
Sandra Mujinga
Carsten Nicolai
Katya Novitskova
Henrik Olesen
Aude Pariset
Max Paul
Peles Empire
Manfred Pernice
Nathan Peter
Adrian Piper
Bettina Pousttchi
Josephine Pryde
Puppies Puppies
Robin Rhode
Jimmy Robert
Willem de Rooij
Shirin Sabahi
Cemile Sahin
Michael Sailstorfer
Thomas Scheibitz
Sarah Ancelle Schönfeld
Jeremy Shaw
Timur Si-Qin
Andreas Slominski
Tobias Spichtig
Marie Steinmann
Christine Sun Kim
Wolfgang Tillmans
Rirkrit Tiravaniya
Rosemarie dryer
Nasan Tur
Anna Uddenberg
Viron Erol Vert
Raphaela Bird
Peter Wächtler
Andro Wekua
Peter Welz
Thomas Zipp
According to the website, the list is 'to be continued…' — so more artists may follow.
Studio Berlin, Am Wriezener Bahnhof, 10243 Berlin // From Weds, 9th Sept // Guided tour €20/10 / Open House (entry without tour) €18/9. Guided tours take place Tue-Fri from 11.45am to 8pm. The last tour begins at 6:30pm. Visits without guided tours take place Sat + Sun from 11.45am to 10pm. Last entrance is at 8.30pm. Special tours upon request // More info and tickets: www.studio.berlin⁠
---
Club culture in Berlin is about so much more than empty hedonism. Dance venues such as Neukölln's Griessmühle — which inspired a mass outpouring of public support when it lost its Sonnenallee home earlier this year — have become symbols of the tolerance, creativity and freedom for which Berlin stands.
Original article by Sebastian Scherer