It can be quite risky opening a restaurant at such a prominent architectural destination as James-Simon-Gallery. We test lunch at the new CU29.
Right now, James-Simon-Gallery is the spot in Berlin where tourists and Berliners mingle in large numbers without much friction. This is also true, surprisingly, of the affiliated dining spot CU29. This abbreviation refers, albeit a bit cryptically, to the element copper. Why copper? It's a nod to Kupfergraben, the channel flowing around Museum Island. And the name of the street visible from the building.
And it's the building itself that gives shape to the café and restaurant. There's plenty of room; 90 seats inside and 80 on the terrace. Interior and structure follow the clear concrete-wood-glass materiality of architect David Chipperfield.
Modern architecture, modern cuisine
Thus, modern dishes also dominate chef Veit Kuschkow's menu. Well, with the exception of the Currywurst that apparently just can't be written off. A pretty good salmon-curry-bowl for lunch (14€), for example. Or a wild herb salad with several options to add (from 7€). In the evening, additions such as a wild peach-sweetheart cabbage-baba ghanoush (15€) and a Mecklenburgian entrecôte (28€) frame the offering. And it's all served quickly in good, solid quality, distinctly above the usual Berlin museum restaurant monotony. Manager Isabell Wendell seems to have the workflow under control.
No groups by request of the architect
But should you take a seat outside on the terrace, a few interesting rules are to be followed: every table has space for four diners. But moving them together for larger groups is, "by request of the architects", as the service explains, verboten. It is tolerated, grudgingly, to squeeze one or two people more on to a table, though. What is allowed on the other hand: taking a seat by yourself. This works surprisingly well.
This restaurant with its unbeatable views is not a place for quiet moments, anyway. And it doesn't need to be. It's also not a place for culinary flights of fancy. In Scandinavia, for example, this would be expected at the restaurant of such an institution — CU29 is set in the middle of a world heritage site, after all. But instead it's a good, bustling urban café in a central location. How long it must suffer from the currently rather questionable music selection, is still up in the air.
Address: Inside James-Simon-Galerie, Eiserne Brücke, Mitte | Daily 9.30am-11pm
Directions: S- and U-Bahn station Friedrichstraße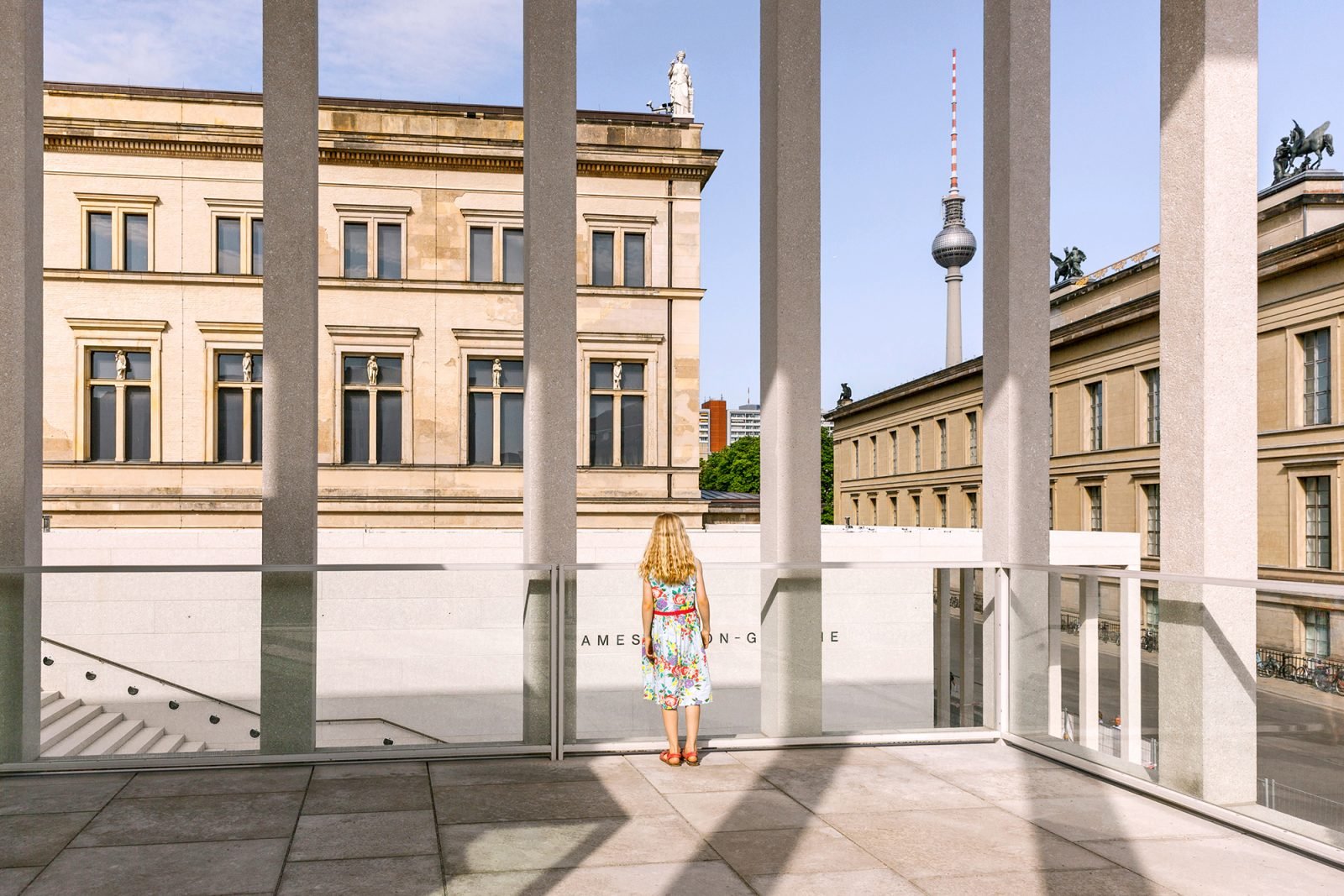 ---
---
Translated by Aida Baghernejad
---
---
[smbtoolbar]