Berlin is full of amazing architecture — and some pretty damn tasty food! And sometimes, just sometimes, both come together to create a truly special experience. So, without further ado, here are some architectural gems that also happen to house great restaurants.
---
---
Lok6
Julia Heifer's stark, product-focused menus are one of our discoveries of the year. Her concrete restaurant, furnished with delicate tables and chairs and located by Flaschenhalspark, is open from Thursday to Saturday for dinner, and at weekends for brunch. Amazing sunsets.
Address: Am Lokdepot 6, | Thu+Fri 5pm-10pm, Sat 11am-10pm, Sun 11am-5pm
Directions: S- and U-Bahn station Yorckstraße
---
---
Baldon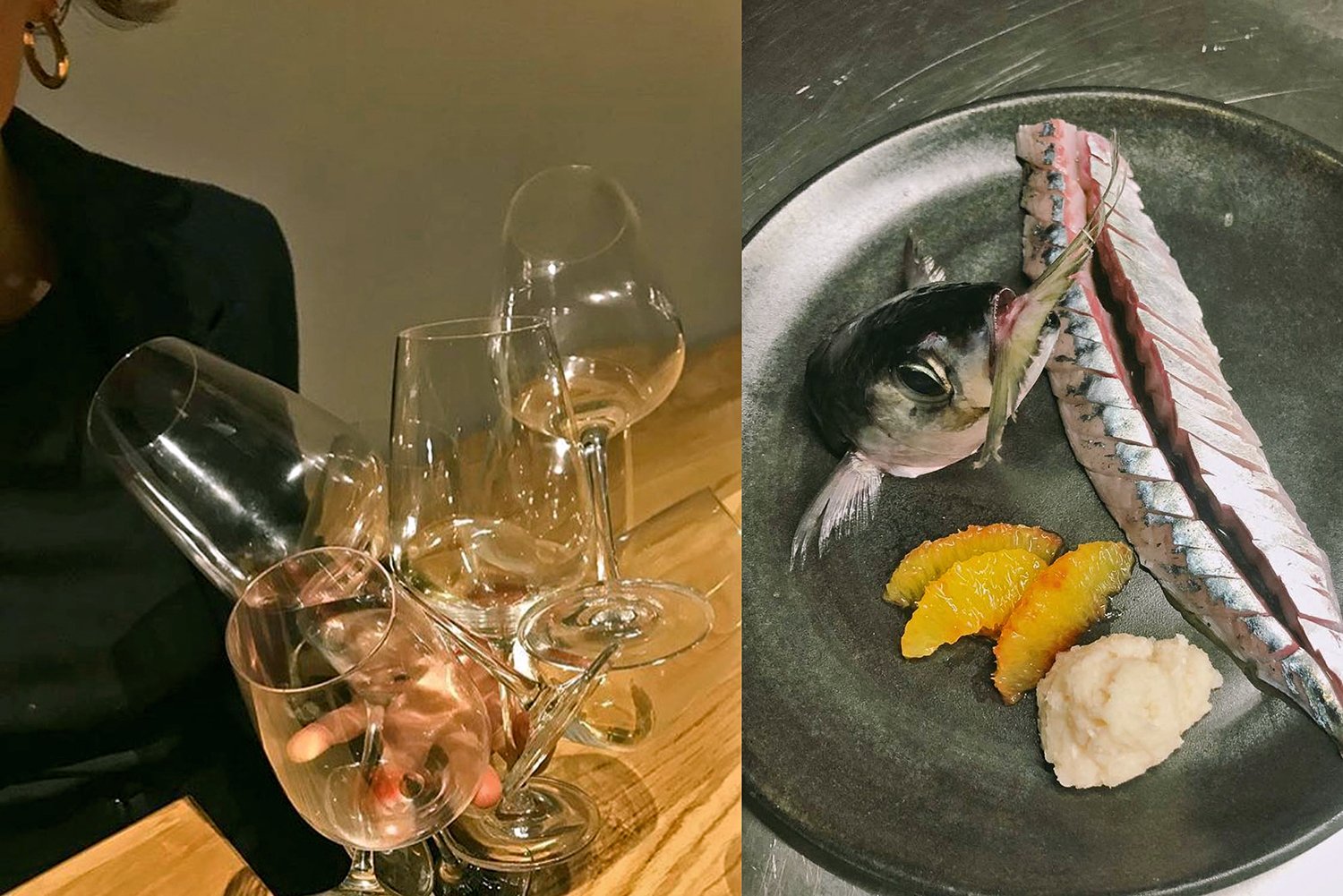 Arno Brandlhuber, one of the best-known architects of a cool urbanity, designed the building, known as Lobe-Block. The brutalist terraced building is home to art studios, start-ups and the day-restaurant Baldon. On Thursdays and Fridays it offers dinner, too — with a side of breathtaking contemporary architecture, of course.
Address: Böttgerstraße 17, Wedding | Tue-Fri 9am-4.30pm, dinner, Thu-Fri 6.30pm onwards, Sat 11am-4pm
Directions: S- and U-Bahn station Gesundbrunnen
---
---
NaNum
Jinok Kim-Eicken serves Korean soups from her own ceramic bowls. And all of this in a building that was realised by a cooperative, vis-à-vis the Jewish Museum.
Address: Lindenstraße 90 | Tue+Wed 12pm-6pm, Thu+Fri 12pm-10.30pm, Sat 3pm-10.30pm
Directions: U-Bahn station Hallesches Tor
---
---
Chipperfield Kantine
A slick new building for the canteen of a rather well-known architect's Berlin studio. During lunch, it's not only the designers who get fed. The convincingly craft-focused kitchen is run by the team of the charming Lokal on nearby Linienstraße.
Address: Joachimstraße 11, Mitte | Mon-Thu 8.30am-5pm, Fri 8.30am-7pm
Directions: U-Bahn station Rosenthaler Platz
http://www.kantine-berlinmitte.de
---
---
Bar Brass
Do you know where the Berlinale bears come from? They're born, or rather cast, right by the banks of the Spree in Charlottenburg. At the newly-built fine art foundry Noack, to be precise. Part of the ensemble is the cosmopolitan — and stunningly beautiful — Bar Brass, a French-ish brasserie.
Address: Am Spreeboard 9, Charlottenburg | daily 12pm-11pm
Directions: U-Bahn station Mierendorffplatz
---
---
BRLO Brwhouse
40 shipping containers were stacked together by Graft Architects as temporary architecture for the BRLO Brwhouse, right by Gleisdreieckpark. Since then, the building has served as a brewery, kitchen, beer garden, bar and restaurant.
Address: Schöneberger Straße 16, Kreuzberg | Tue-Fri from 5pm, Sat+Sun from 12pm
Directions: U-Bahn station Gleisdreieck
---
---
Translated by Aida Baghernejad
---
---
[smbtoolbar]